Swing suspension & Swing Hooks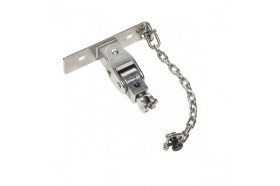 Suspension & Swing Hook Hardware - Swinging and rotational
Huge range of swing hangers, swing hooks, rotational hooks, and hardware for you to create your own outdoor swing set. We have commercial grade swing hangers that will hold larger weight limits. Our range includes the traditional swing hooks for swing sets, different style swing hangers for different beam applications we have a swing hook to suite your needs.
Looking for your swing to spin? We even have swing hangers that spin/rotate for residential use and commercial grade applications.

Want to hang your indoor swing or outdoor swing - we have swing hooks that will meet your needs.
Want to make your own backyard swing frame - We have a great range of hardware and swing hooks that can make this happen for you.
---
---