Trampolines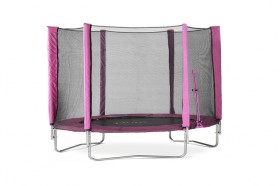 PLUM TRAMPOLINES


Children and adults can benefit from the proprioceptive and deep pressure input that a trampoline can provide while jumping on a trampoline and other benefits like balance and exercise.

Our Plum® range of trampolines combine innovative safety features with cutting edge technology and unique design.
Our experts ensure us that each trampoline is engineered to give the perfect bounce performance and the greatest fun while jumping on the Plum trampoline!
---
---
Showing 1 to 5 of 5 (1 Pages)